Speakers
Elizabeth Kaiser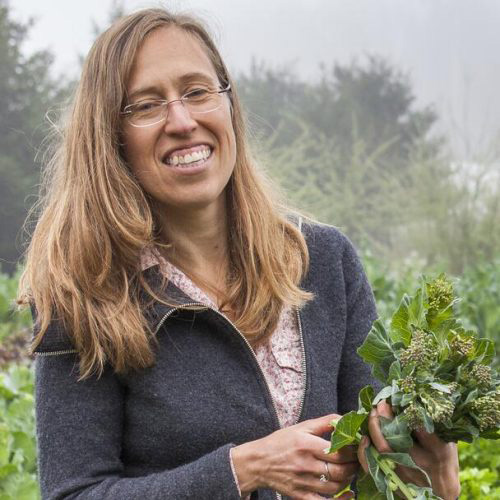 At Singing Frogs Farm, Boulder native, Elizabeth, and her husband, Paul, developed a highly intensive, no-till, ecological management system for their small but mighty vegetable farm and CSA which has brought tremendous benefit to their soil, ecology, water, and livelihood. They grow over 100 different crops year-round on three acres, a third of which goes to their 130 member CSA and two-thirds to various farmers' markets, restaurants and a local food hub. They have increased their soil organic matter by over 300%, while drastically reducing their water use and generating over $100,000 per acre in sales.
Bob Quinn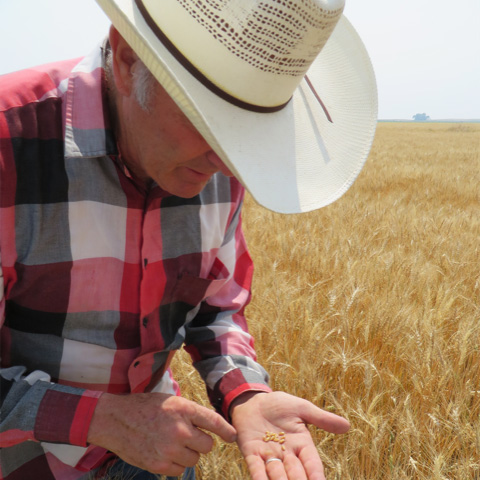 Bob Quinn was raised on a 2,400 acre family operated wheat and cattle ranch south east of Big Sandy, Montana. After finishing a PhD in plant biochemistry and returning to his family's farm in Montana, Bob started experimenting with organic wheat. In 1986, through his business Montana Flour & Grains, he introduced an ancient grain similar to durum wheat. This grain was grown only organically and marketed under his own brand name, Kamut, and now over 4500 different Kamut brand products are being marketed throughout the world providing a new crop for over 250 organic farmers in Montana, Alberta and Saskatchewan.
Bob has been active in promoting organic and sustainable agriculture, locally produced food and fuel as well as promoting the idea that food should be our medicine and medicine should be our food. He has written a book "Grain by Grain" with his co-author, Liz Carlisle, which summarizes his philosophy of the tie between agriculture, food and health.
Joe Lanier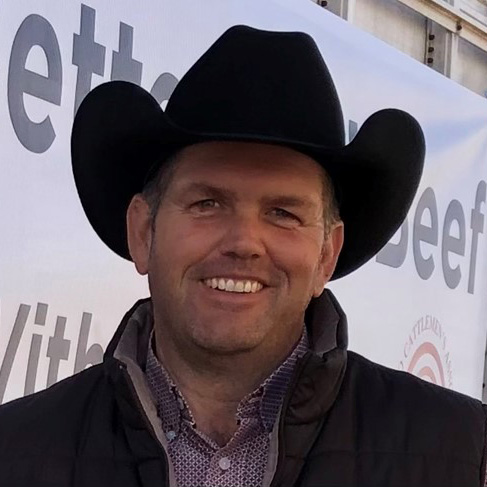 Joe grew up in the Southwest corner of Colorado in the small town of Pleasant View. He graduated high school in the Cortez class of '97. From 1997-1998 Joe served as a Colorado State FFA officer.
He went on to serve a 2 year church mission in Missouri, then graduated from BYU-Idaho in 2004 with an Animal Science and Ag Business degree.
In 2002 Joe married Jenn and they now have 6 amazing children ages 8-18. They moved back to Pleasant View in 2004 and bought a place of their own near the original family farm, homesteaded in 1917 by Joe's great grandfather.
Joe started down the regenerative path after he attended a grazing workshop and realized the importance of soil health and how the whole system works together. He and his Dad started learning and trying as much as they could. It has been a steep learning curve but they have seen the benefits and look forward to many more. They currently still raise some Alfalfa to sell as well as cover crops to graze. They also have land that is used for pasture and wildlife.
Graphic Notes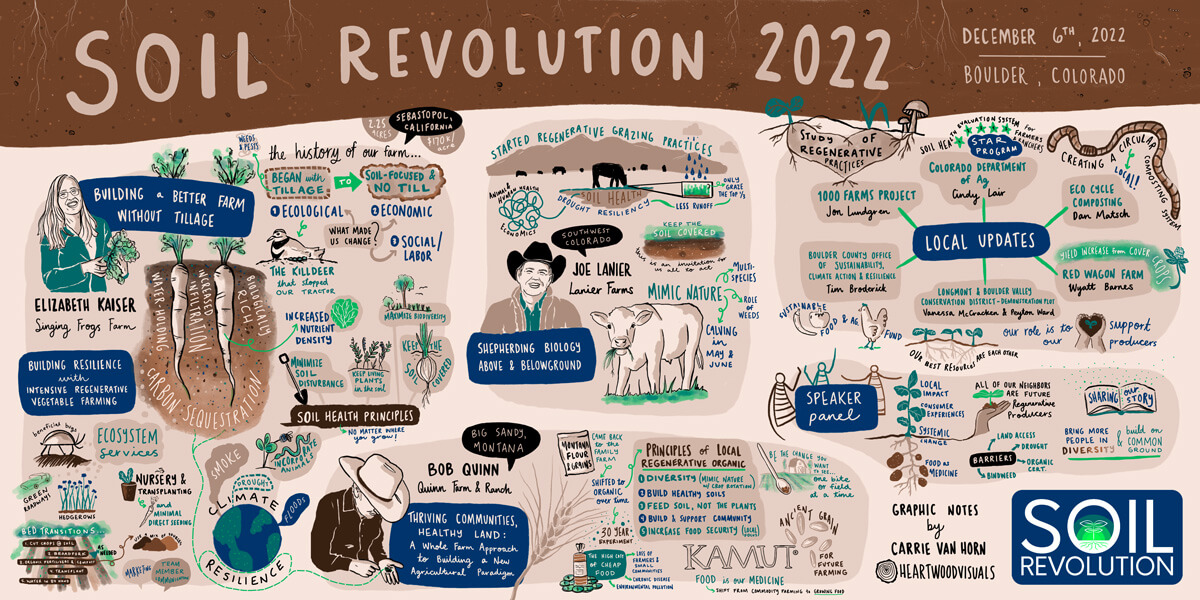 7:00am - 8:00am
Registration and Breakfast
8:15am - 9:15am
Building a Better Farm Without Tillage
Elizabeth Kaiser - Singing Frogs Farm
It can be difficult to imagine breaking away from such a deep-seated, and yet destructive practice as tillage. But what if we did? Non-mechanized no-till ecological agriculture is one solution to numerous local and global problems including food insecurity, climate change, nutrient depletion, water pollution, habitat loss, unemployment, and small farm economic viability. Elizabeth and her husband, Paul started a small farm the way they thought they were "supposed to," that is, with tillage but it wasn't working. In this opening session, Elizabeth will discuss how they redesigned and refined their vegetable farming techniques to make an economically viable, biologically diverse, and resilient farm by prioritizing the health of their soils. Elizabeth will share the history and underlying principles of why and how they now farm the way they do.
10:15am - 11:15am
Thriving Communities, Healthy Land: A Whole Farm Approach to Building a New Agricultural Paradigm
Bob Quinn - Quinn Farm and Ranch
After finishing his Ph.D. at UC Davis, Bob Quinn returned to his family's wheat farm in Big Sandy, Montana, to try to support two families with one farm. Taking a page out of his Ph.D. playbook, however, Bob started using the whole farm as his laboratory. He experimented, observed, and refined his farm operation to find a different way forward that added value by prioritizing community, soils, and the health of end consumers like you and me. Bob will cover the highs and lows, the chance encounters and the breakthroughs that transformed his desire to "make a decent living farming" into a multimillion dollar heritage grain company, Kamut International. Bob will also discuss how he evaluates new market opportunities and ways to soften risk when stepping out of mainstream production and markets.
11:15am - 12:00pm
Shepherding Biology Above and Belowground
Joe Lanier - Lanier Farms
The climate in the West has been trending hotter and drier. Facing yet another year of drought on the family ranch in southwest Colorado, Joe Lanier attended a grazing workshop connecting grazing practices to soil health and drought resiliency. To his surprise, he was hooked and has since become an advocate. Redesigning his operation to prioritize soil health has had a steep learning curve. Joe will share his experience of overcoming inertia, getting buy-in from relatives, and what has worked and is still a work in progress. For those beginning their own soil health journey, this is the session for you.
12:25pm - 2:10pm
Local Updates
1000 Farms Project - Jon Lundgren
Colorado Department of Ag - Cindy Lair
Eco Cycle - Composting Updates - Dan Matsch
Red Wagon Farm - Wyatt Barnes
Longmont & Boulder Valley Conservation Districts: Conservation Demonstration Plot Vanessa McCracken & Payton Ward
Boulder County Office of Sustainability, Climate Actions & Resilience (OSCAR) Update – Tim Broderick
2:25pm - 3:15pm
Building Resilience with Intensive Regenerative Vegetable Farming
Elizabeth Kaiser - Singing Frogs Farm
Elizabeth Kaiser retakes the stage for a deep dive into how a soil-centered approach creates resilience economically, ecologically and socially. Don't take our word for it, Singing Frogs Farm grosses $150,000 per acre per year, employs 6 full time crew year round on 3 acres, has sequestered long-term carbon, creates native habitat and has high nutritional density in their vegetables. Elizabeth will discuss systems for their intensification, marketing, compost, mulch but also the how they enhance various 'ecosystem services' to benefit the soil and water resources, crop quality as well as providing climate resilience and increased nutrient density.
3:15pm - 4:00pm
Speaker Panel / Table Discussion
Our invited speakers will join the stage with some of the region's producers in a panel moderated by Boulder Valley and Longmont Conservation District Manager, Vanessa McCracken. This panel will address some of the overarching themes discussed during the conference, answer clarifying questions from the audience and provide suggestions on ways for consumers, land owners, policy makers to support farmers and ranchers in adopting more practices that support soil health.
Location
Boulder JCC
6007 Oreg Ave
Boulder, CO 80303
Parking lot is accessed from Arapahoe Ave/Hwy 7 and Cherryvale Rd.
Hotel
The Hotel Boulderado is offering 20% off for conference attendees. Please call 303-442-4344 to make a reservation.
Hotel Boulderado
2115 13th St
Boulder, CO 80302
303-442-4344
Additional Resources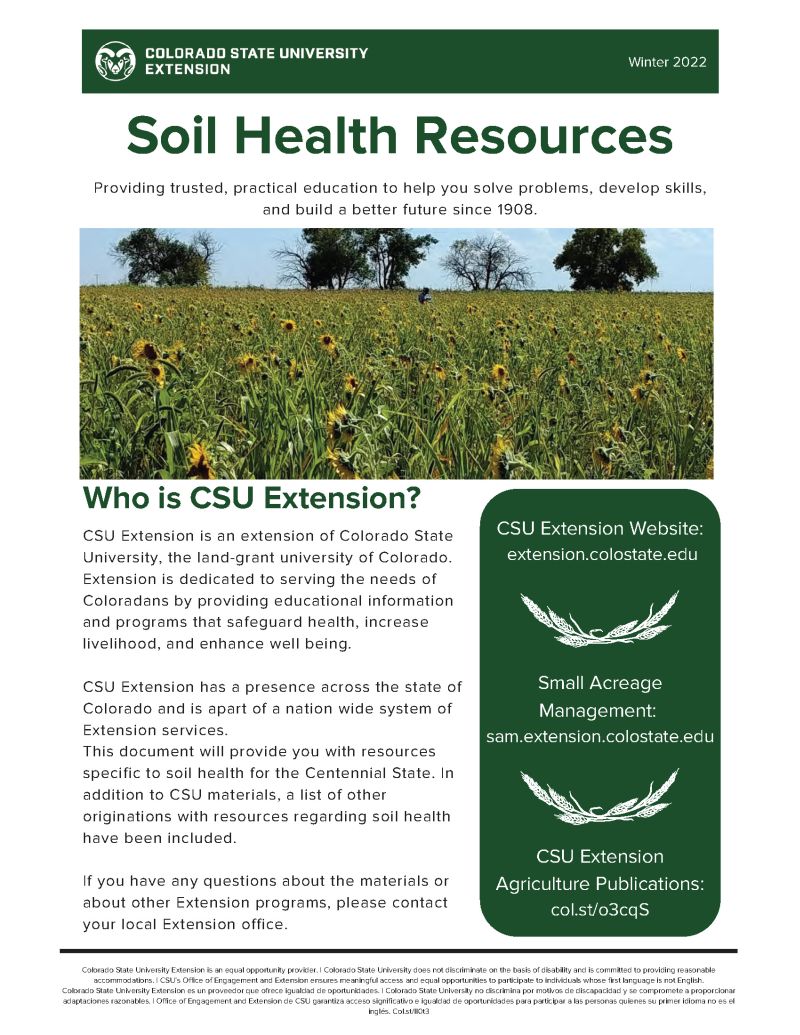 This document will provide you with resources specific to soil health for the Centennial State. In addition to CSU materials, a list of other organizations with resources regarding soil health have been included.